LIL U MUSIC VIDEO (Official) NEW Song!!! Nobody (official)
Say It's Mine (dirty)
Sterlen Roberts
New HOT Single from the upcoming "Sterlen Roberts" new Album
Read more…
Sterlen Roberts Music New Songs and "Oldies but Goodies"
0:00/4:29

0:00/5:32

0:00/3:46

0:00/3:49

0:00/3:08

0:00/4:20

0:00/4:31

0:00/3:51

0:00/4:49

0:00/3:26

0:00/4:09

0:00/6:56

0:00/5:25

0:00/4:14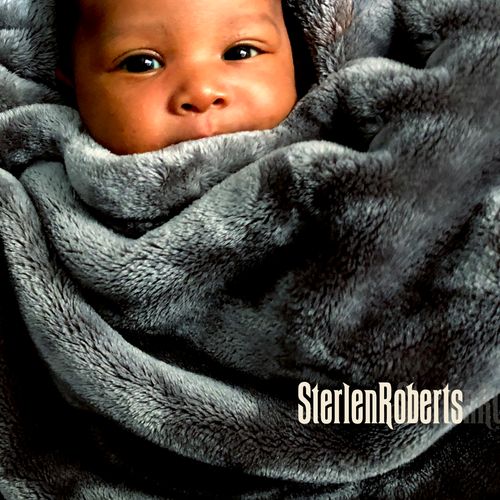 Sterlen Roberts Album set for release 2022
Track listing set below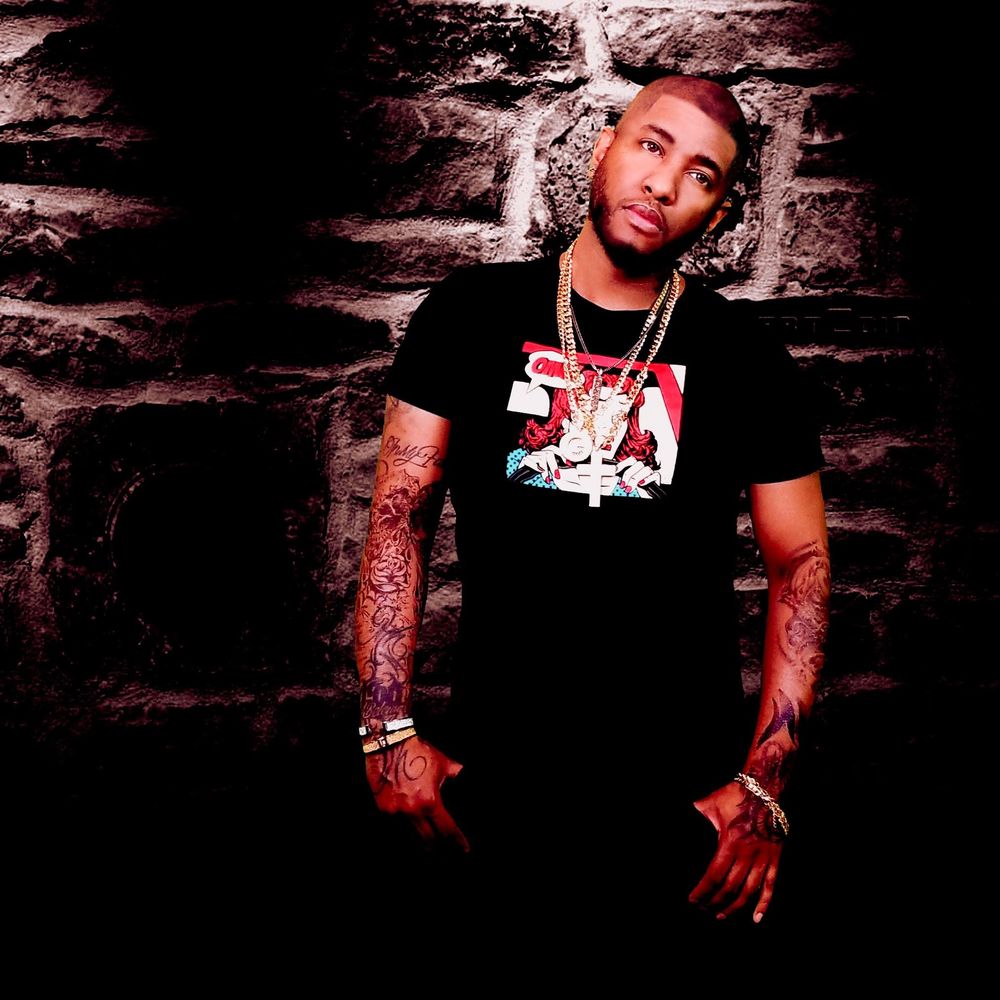 In the quote of Jay Z, "Give the drummer something"
Darius Miles
December 15, 2021
 --PRLog (Los Angeles Ca) -  Sterlen Roberts triggers an explosive array of Gospel, Rap, R&B and Trap in this soulful musical masterpiece. Think Kanye 'Through the Wire' or when you first heard J Cole. Think about when you would go down and cop that R Kelly or Timberland album just based on the fact you knew it would deliver that raw creativity. Sterlen, like all these artists, has one thing in common. Everything you hear on the record is produced by the artist himself. Sterlen like his Gospel Grammy nominated father Steven Roberts grew up playing piano by ear. Growing up bringing his Casio keyboard every Sunday to his grandfather's pentecostal church in East Oakland, Ca. The minute you listen to the album Sterlen takes you back to where it all started for him. While Gospel erupts in various tracks throughout the album, make no mistake, it's the most diverse production from a single producer currently on the market. The Album displays Sterlen's incredible production capabilities. 
Sterlen is no stranger to the industry, working under DeVante Swing of Jodeci fame, he has shared creative paths with many artists, like,Jodeci, Keyshia Cole, Flo-Rida, Luke James, Lyrica Andersson, Manny Marriqun, Rico Love, and Flavor Flav to name a few. Beyonce even told Sterlen to 'keep pushin' this will happen.
Sterlen is able to produce a music mood that changes gracefully with no flaws. It's almost like a well produced soundtrack with one theme, good music. Undoubtedly, there is something for everybody on the record. Most of all, the tracks are all fire, whatever genre they adapt.
To quote Jay Z "give the drummer something". We can now say give the Drummer, Producer, Artist, Songwriter, Arranger, and Musician, something. Sterlen is very talented he wears so many different hats it's very incredible to imagine all the different elements he is doing, and he does them all very well. This guy also directs his own music videos and is the CEO of his own record label in the Bay , titled 'Oakland To Paris Music Group' The album was mostly recorded at Grammy nominated producer engineer Rome Palermo for Romes Empire Studios and at his fathers studio, In My Fathers House Studios, Ca. The Village Studios, La and Encore Studios, La were among the other studios that took part in the recording process for this record. The album is featuring a large array of talented up-n-coming artists, this is a must listen-to-record. It's very familiar, it feels special, and probably will be one of the hardest, Gospel soulful, innovative and creative hip-hop records to come out this year. The album  is slated to be be release Q3 under Oakland to Paris Music Group, Level distribution a division of Warner Bros Group and TuneCore. Oakland to Paris are also in the talks of taking on a parent company for the release.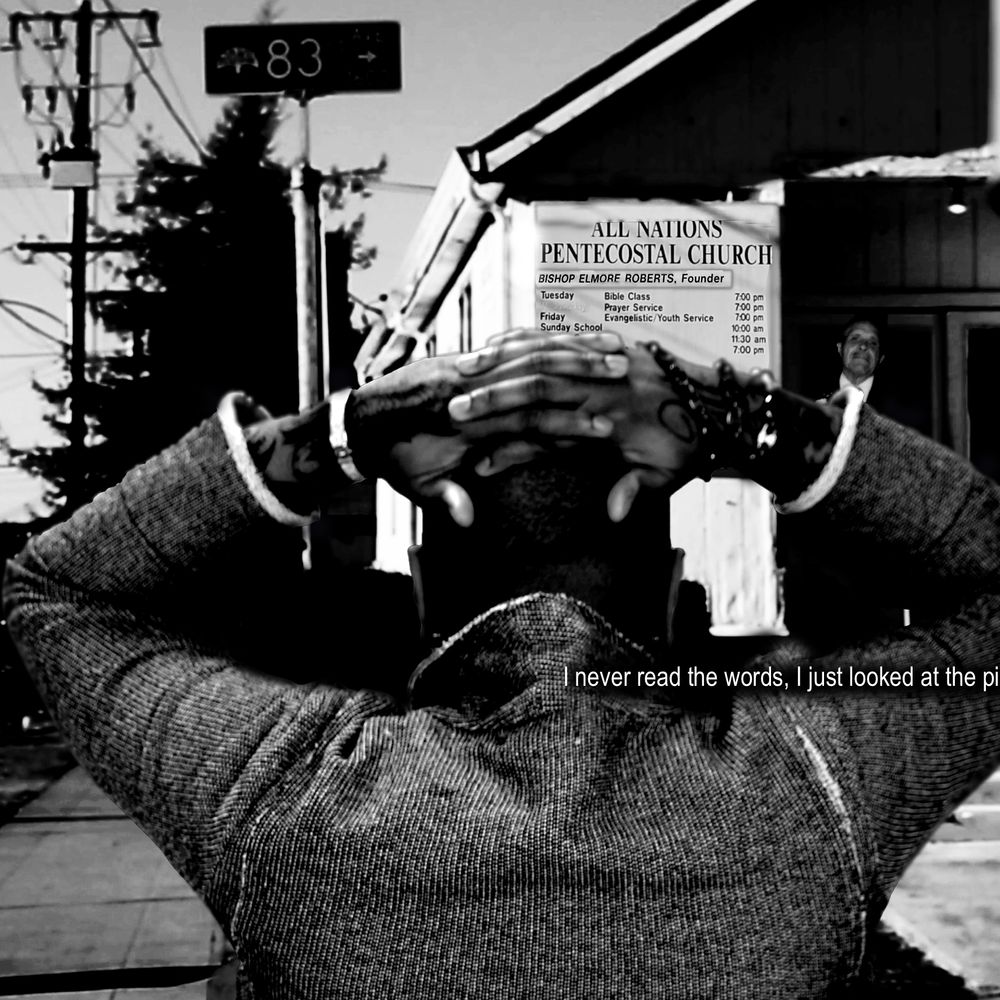 This dude been doing this King Jesus.
by Cheo H. Harrell
"Sterlen Roberts" Album Review
March 21, 2021 --PRLog (Los Angeles Ca) - In 2007, a young kid walked into the Sha Money XL producer conference in Arizona. One of 4000 producers invited to participate from across the country. Though he submitted his music late, Sha Money XL personally called on Sterlen to compete in a battle of beats against the selected top 20 contestants. Sterlen, the last producer to run his track, brought down the house with hard hitting drums, B3 organ, a gospel infused sound, laced with a dope vocalizer riffing "World On Fire". The love in the room from 4000 up and coming producers had everyone wondering whether Sterlen was the real deal or not. Turns out he was the real deal. He won the competition. D12 even reached out about getting his music to Dr. Dre.
Come to find out, a few years before that, a long time friend introduced Sterlen to DeVante Swing of Jodeci. Around the same time Kanye was showing his classic blueprint beats to Jay Z, Sterlen was showcasing his gospel infused, soulful music to the likes of Jodeci's DeVante Swing and Keyshia Cole. Although the young church musician/rapper hasn't  yet switched out of secular music into Christian music (like his Gospel Grammy nominated father Steven Roberts) you can feel he has that authentic church sound locked in. You can tell this dude has been doing this, King Jesus.
The self-titled, first official album from Sterlen Roberts is, at the least, a dynamic display of solid production and riveting music creativity. As a rapper Sterlen tackles all the tough issues that matter. As a producer, he simplifies the complicated and complicates the simple. The art of beat making has become somewhat simplistic, a 808 sub and a few drums and bells. Sterlen does things on the record that is very difficult to emulate. Very creative, impressive and musician worthy. "Strings are not just strings on the record they are orchestrated to create emotion" says Sterlen. "I was in LA and I felt I had been in handcuffs. I would often run into random artists in the studio and I would be working on music that wasn't really me. DJ Quick came through to the studio one time and I had to turn down the music that was produced for me and play him the stuff I produced at my house back in the Bay. I found myself doing that a lot, so I left all that and came back home to the Bay to create my record at In My Fathers House Studios and Romes Empire Studios. That's what I did. My heart and creativity is here".
The self-titled album 'Sterlen Roberts', is filled with dope features and a list of new artists, but feels like it also serves a purpose. "As a producer, musician and artist I felt like I would rather put the spot light on other great upcoming artist such as Chase, Farley, Daniel Church, Breanna Martin, AB-FiFI, Devonte 'The Debonair' and Taylor Conti" says Sterlen.
Damn did he, the record is banging. It's like he goes from trying to win your emotion plus grab a Grammy with songs like' God Us',  A twelve minute Gospel  Medley called 'Testimony Service', and his intro "Pass the Collection is nothing short of an amazing display of art. The tracks "Bulletproof" and 'God is in Us' is Sterlen's nitch. Then there are your bay slap bangers like 
''Prize" and "Keep Up" is one of the hardest tracks on the record. 'Prize' has that Yay Area vibe of course because Sterlen is from the Bay Area. Most of all, the album brings back that refreshing R&B w/rap classics like 'Nobody'. Brianna Martin commands the track. The feeling reminded me of hearing Mary J. Blige for the first time in the 90's. All together the record is a masterful collection of well produced, well written songs. You will often hear peaks and valleys of Grammy worthy recordings which, is not what you're hearing right now but that's exactly the type of music that should stand the test of time. The full production of the Album took quit some time.
From the very beginning of the record, Sterlen's upbringing in the church is evident. While West's 'Jesus is King and Donda' has raised conversation, this is not that. Influenced by his father Steven Roberts and, amongst others, Walter Hawkins and Kurt Carr, you can tell Sterlen has being doing this for a while. It's in him. Might one add it was Walter Hawkins' son Jamie Hawkins and Zone Mckinney that inspired Sterlen to produce his own music at 14. "Jamie and Zone basically told me why pay for music when I can play keys myself. I later learned it's not about being a musician or not. It's about expressing yourself. DeVante Swing of (Jodeci) always told me it's never how much equipment you have. I came to live with him with broke down old keyboards and he wanted me to use exactly that". Use what you have, simple.
Don't get me wrong we are talking 20 tracks. Not something I would suggest in this day and age of short attention spans. The only negative thing I can say about the record is, it's hard to get a listener to stay tuned for 19 tracks. However if your looking for art, there is something on this record that will definitely catch the ears of music listeners. Also the fact that there are soo many features, gives you the refreshing feel of a soundtrack where you reset with each track and artist. All and all this album is definitely worthy of 5 star praise.
Celebrating album finally finished! Get ready for it! My dude Flo-Rida in the building! The studio!!
Also with Grammy Nominated Producer and Recording Engineer Rome for Romes Empire!
The bay is in the building! Sage The Gemini!
Mozzy, Symba, Mike Sterm, Omar Kadir Produced By DjAsap & Sterlen Roberts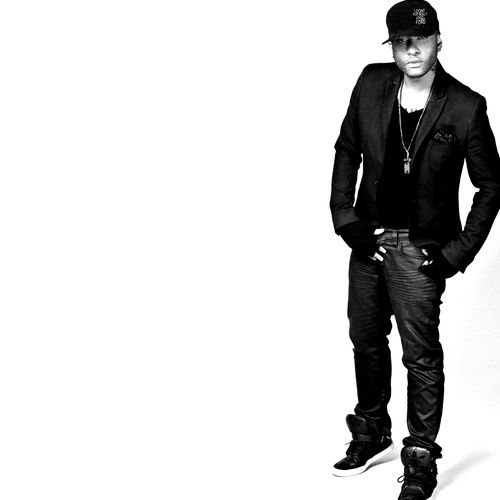 Tan Lines ready for the summer
Nathaniel brown
(2016) LA on LOCK (Website) Producer/musician/Artist Sterlen Roberts started his career off working under the Jodeci camp with fellow artist Flo-rida and Kesyhia Cole. Since then sterlen has worked with many major artists. A few years later as a Rapper he dropped the club banger She Works. Now he has teamed up with Candy Sheilds and Mele Monroe and pinned another soulful club hit "Tan Lines" to kick off the HOT summer. Tan Lines had over 17,000 streams during its first few months of release.
"Luke James and Sterlen Roberts Get down in the Lab"
Love N Hip-Hops Star Lyrica Anderson and Sterlen Roberts Unreleased DOPE track "Stupid Me"
(Down Below)  Fresno b95 Radio Interview with Sterlen
and Sterlen working with the Grammy nominated Mixer Manny Marroquin.